The Mission
The International Science and Nutrition Society (ISNS) provides indispensable value to humanity by creating a wealth of knowledge in nutraceuticals, phytology, ecology, and nutrition. ISNS collaborates with innovators in science, technology, and medicine, gathering the most brilliant and beautiful minds with their leading-edge concepts and new paradigms of thought in the areas of health and wellness.
The Vision
"Creating a community that comes together to leave behind a clean, happy, and healthy world for future generations—healing the planet one life at a time."
Visionary Alchemist, Founder/chairman
Dr. Christina Rahm is an internationally sought-after scientific leader, spokesperson, and innovator in health and wellness. She travels the world presenting, lecturing, and educating the private and public sector about the bold new world of nutraceuticals, wellness strategies, and environmental solutions. She has given lectures for John Hopkins Continuing Medical Education among many others.
Dr. Naerbo's educational background is equally diverse, with extensive science, business, and technology studies. Today, Dr. Naerbo is a consultant for biotech companies specializing in cellular technology and cardiovascular applications. Dori holds a dual position at the Riordan Medical Institute, specializing in orthopedics, and the Stem Cell Institute as the Director of Post Patient Care.
Dr. Tina Božičnik's mission is to take care of her patients as she would wish to be cared for herself. She knows that by choosing the healthcare provider nothing is more important than being able to trust the medical advice and service you are given and knowing you are receiving the highest standard of care. Voted 3 consecutive years as the BEST Pediatrician and in 2021 she was awarded, Physician of the Year.
Dr. Zsuzsa Csisztu is a Hungarian artistic gymnast and competed at the 1988 Summer Olympics. She has gone on to be the Vice-President of the Hungarian Sport Journalists's Association, a Member of the Hungarian Olympic Committee, while working as a journalist, tv-presenter, and a specified sports lawyer.
Dr. Norbert Ketskés M.D. is one the most acknowledged gastroenterologist in Hungary, specializing in natural and organic nutritional solutions, leading the well-known Primus Labor, a private clinic offering personalized nutritional advices to its patients.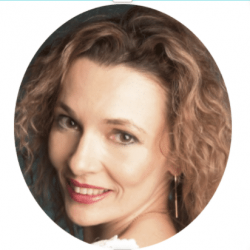 Clare G. Harvey is an internationally recognized Harley Street Consultant and author in complementary and integrative medicine. She founded the first International Flower Essence School: The International Federation for Vibrational Medicine (IFVM) and was instrumental in developing the award-winning Natural Healing Centre in Dorset.